For 15 years I've been deeply involved in the evolution of media. I was part of a small group of video pioneers in the early 2000s who helped build the video space from its infancy into the massive industry it is today. In my various roles, I've developed and produced an abundance of original video content streamed hundreds of millions of times across networks and platforms – much of it in partnership with brands, and much of it collaboratively with top talent. I've had the opportunity to shape digital strategies and video products for major media companies and startups alike, including my own.
© Rick Rey. All rights reserved.
Send me a message
No pitches, please! I have to delete that stuff before I read it. Instead just say hi.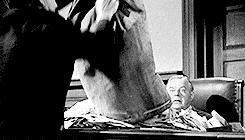 Your message will be delivered!